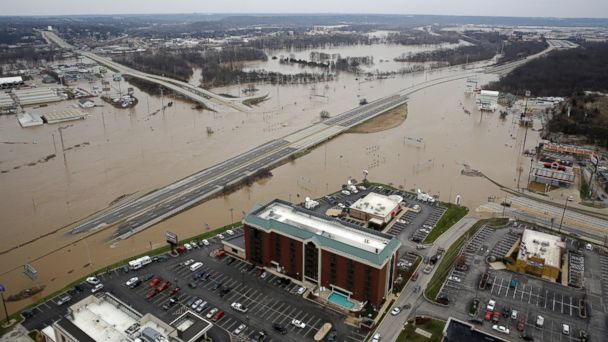 The National Weather Service forecast for the Meramec River indicates major flooding is expected. Please use the following information to assess your risk and take necessary precautions.
River level forecasts for the Fenton area are best viewed via the Meramec River at Valley Park Gage.This link will also provide a list of flood impacts and the river level at which that impact occurs.
The following maps are sized to be printed on 11x17 paper and are available as PDF files. The maps provided are an estimate based on ground elevation and river levels measured at the Meramec River at Valley Park Gage.
Adobe Reader may be required to view the maps.