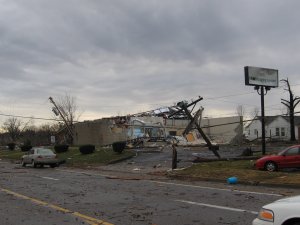 It may not feel like it this week,but it's time to think about preparing for the severe weather our region often sees in the spring.
The National Weather Service (NWS) and the State Emergency Management Agency (SEMA) have declared the week of March 2-6, 2014 as Severe Weather Awareness Week for Missouri. The goal of the week is quite simple: SAVE LIVES. The best way to do this is by being prepared. Everyone should have a basic knowledge of severe weather safety rules and have a severe weather plan in place. Knowing what to do, or where to go when severe weather threatens can be the difference between life and death.
More information is available from the National Weather Service.