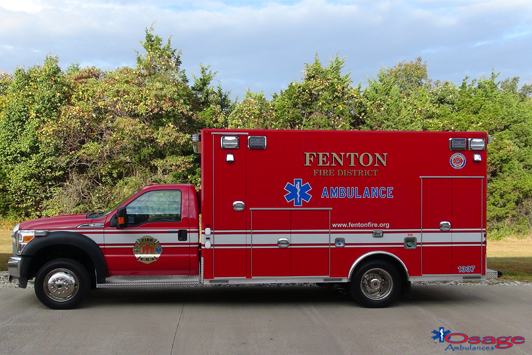 Fenton Fire Protection District has placed a new Ford Osage ambulance in service at Station 3. This ambulance represents a significant redesign of the patient care area to enhance safety for the paramedics and patients. Cabinets were redesigned to avoid head strikes for someone seated in the seat against the wall. An integrated child seat assures the safety of the occasional child passenger who may not necessarily be a patient.
The most significant departure from traditional ambulance design is the elimination of the bench seat. This allows for the paramedic to remain seated and secured for a majority of the incidents. Additional storage at arm's reach enables personnel to continue patient care while minimizing the need to be unsecured.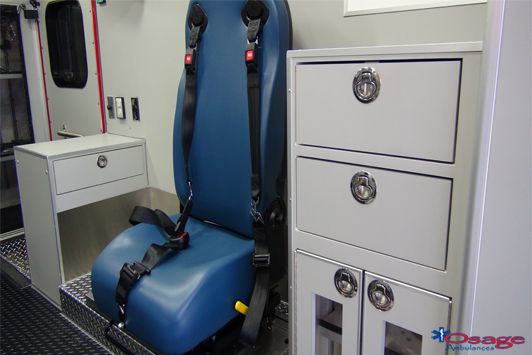 The reflective, high-visibility chevrons on the back make the ambulance easier to see on roadways thereby enhancing the safety of our personnel.