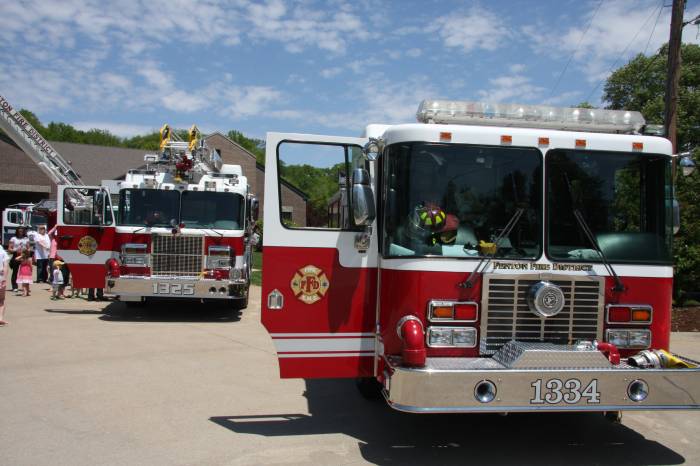 The Fenton Fire Protection District will once again hold the annual open house to celebrate National Emergency Services Week.
On Saturday, May 14th from 12:00 PM to 3:00 PM, Fenton Fire Station One located at 845 Gregory Lane (across from Fenton City Hall) will be buzzing with activities. There are activities for kids of all ages. We will also have information booths from many safety and service organizations as well as child safety seat information. All of our fire equipment and ambulances will be on display. There will even be refreshments including hot dogs, snacks, sno-cones, and soft drinks.
This is a great opportunity for the citizens we serve to see what we have to offer in emergency services and the many ways in which we serve the community.